The US Marshals Service is auctioning off 50,000 stolen bitcoin that they looted from Ross Ulbricht.
http://www.usmarshals.gov/assets/2014/dpr-bitcoins/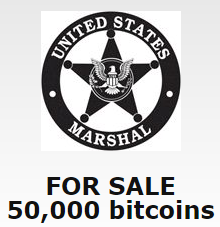 Here's a screenshot of the web page where they're looking for people to sell their stolen property.

No convictions in yet, but still, they're flogging off what they've stolen.
For those interested in what "steal" means: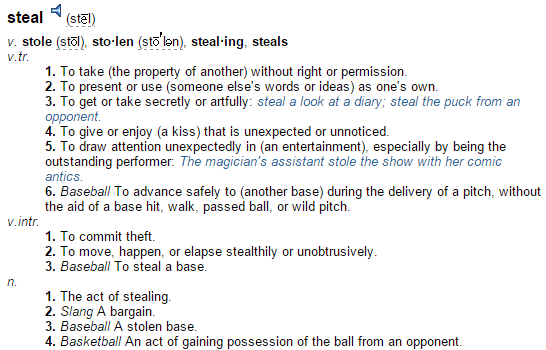 What the US Marshals Service has done meets the definition of (for the transitive verb) #1, the intransitive verb's #1 definition, and the noun form's #1 definition.
While the web pages does say that Ross has agreed to this, it is very difficult to take that seriously as he is clearly under duress.
In this order, both the United States and Ross William Ulbricht agreed that "the United States, in its sole discretion, may sell any portion or all of these bitcoins, on a date or dates and in a manner to be determined by the Government."
Yeah. Very believable.
The outright criminality of the FBI and US Marshals Service is mind-numbingly bold. The courts are complicit in the criminality, and too few people are speaking up to hold these thugs accountable for their crimes.