In the midst of Twitter's purge of people they don't agree with… oh dear Lord… we get this…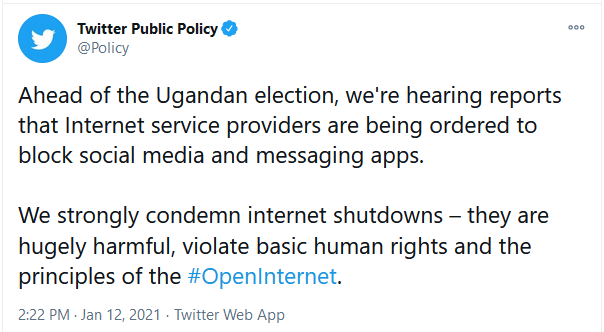 You can't make this up. "Violate basic human rights?" Just like they're doing to 70,000+ people so far? (Trump is just the tip of the iceberg. Alex Jones was the first – the canary in the coal mine.)
But, as always, it gets worse. They can't stop with just that level of hypocrisy.
Transparency? Twitter? LOL! 🤣 My sides hurt!
Now, some information is certainly better than none, but Twitter will only publish what they find politically convenient. Everyone knows this. But, we still haven't gotten to the best part yet. (FAIR WARNING: Go to the bathroom & take a pee, because there's a good likelihood you'll piss yourself laughing.)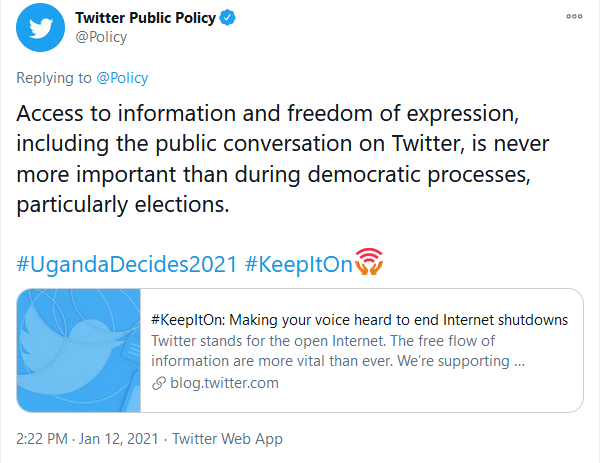 FREEDOM OF EXPRESSION… IS NEVER MORE IMPORTANT THAN DURING DEMOCRATIC PROCESSES, PARTICULARLY ELECTIONS!

LOL!
They've been censoring political opponents for MONTHS over an election.
The level of hypocrisy is astounding.
And it all really started with Alex Jones being deplatformed off of all social media inside of a day.
This time around Trump was deplatformed from all social media… inside of a day.
Then Parler was deplatformed from from the Google Play store and the Apple Store and Amazon Web Services… inside of a day.
Are we detecting a pattern of collusion yet?
This is not going to end well. More on that in a future post.