So, Super Simple has been live for 12 days. It took about 2.5 days to submit, and since then I've only made some blog and forum posts. Results? Not too bad. Photo Resizer has moved from second click results to first click results, just as predicted. The Super Simple Photo Resizer even has a top 10 ranking now!
Google: First click results at #29.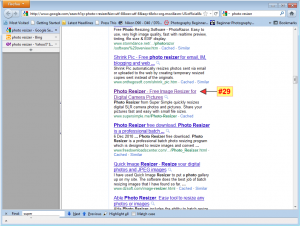 Yahoo: First click results at #15.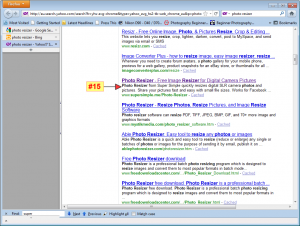 Bing: First click results at #10. A TOP 10!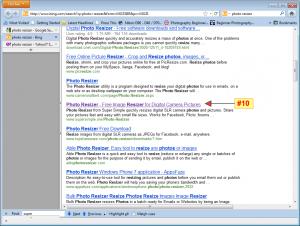 Now, that's still a long way from being top 10 in Google, but only 19 away. Considering Super Simple wasn't even on the search engine radar 2 weeks ago, I'd say those are some pretty decent results.
But, there's still a very long way to go for Super Simple to really become more viable. For that, I will be releasing more uber-easy apps at Super Simple and following up here for you enjoyment! 🙂
For the moment, I know that this is still not the final nail in the coffin for the Robosoft/download site nay-sayers, but it's a small victory, and hopefully I've managed to convince a few people.
Cheers,
Ryan