Having well researched, bought, and tried out 3 different brands of baby wipes, I thought I'd give a quick review of them here.
NatraCare, Wotnot, and Bambeco.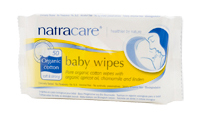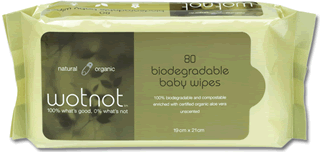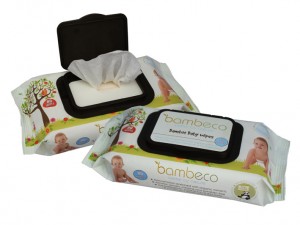 The quality of each is great. No complaints there. They're all fantastic products. But, it's getting them out of the package with 1 hand where the difference is.
However, the dispensing system in Bambeco is far better. At 5 am in the morning, you don't want to fight with a package to not have a half dozen come out all linked together, especially with only one hand free. The Bambeco was just much better and easier to work with.
The Wotnot dispensing was the worst. They stuck together, and really just made things difficult. NatraCare wasn't much better, but a bit. With 2 hands they were fine, but with 1 hand, a bit rough.
And, add into the mix that the Bambeco wipes are the cheapest of the 3, it's the winner hands down. The cheapest place to buy them online in Australia is from http://www.naturalhealthorganics.com.au/ at $5.29 a package. They can be found for $6.50 or so per package elsewhere. The NatraCare and Wotnot are $8.59 and $8.05, respectively.
Cheers,
Ryan