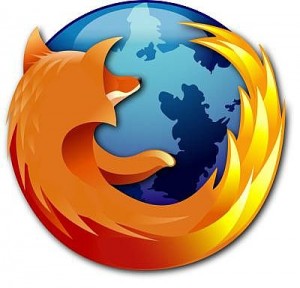 Well, it appears I've been caught in the cross-fire in some open source wars.
A number of years ago, SkyBound released GeckoFX as an wrapper for XULrunner, or the Firefox browser engine. Eventually Andrew moved on and left it to the community. One fellow, Scott, picked up the reigns and continued development and eventually forked it as MozNet.
GeckoFX was wonderful. It gave me a fantastic alternative to the Visual Studio WebBrowser component, and made a lot of things easier. Under the hood, the WebBrowser component is just Trident, axshdoc.dll, wrapped up for Visual Studio and .NET. It's ok for some things, but the MSHTML tends to get mashed up and mangled. Compounded with things like the DocumentCompleted event firing 3x every time a document is loaded, it really is something that you want to avoid if you can in many situations.
Enter MozNet. For $30 I bought a source code license (now $50), and that was a deal and a half.
The fellow that forked MozNet had been supporting GeckoFX for a long time. However, it appears that $30 or $50 was far too expensive for anyone to fork out, and the whining about "free" seemed incessant at times. Geez… The guy put in a huge amount of effort, and only asked for a token gesture for it. Sigh… I wish I could bitch about free at the grocery store, gas station, and the mall…
Now GeckoFX was licensed as GPL/LGPL, and MozNet followed that license. You could download a trial of the binary, purchase the binary, or purchase a source code license.
Enter discord in the GeckoFX forums… And the OpenGeckoSharp project…
The fighting in the GeckoFX forums got pretty nasty with banning, deleted posts, name calling, accusations, and all manner of icky badness. The MozNet site even has a "Wall of Shame" page: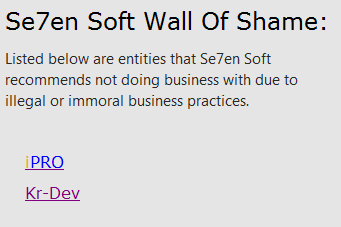 Yikes.
You can read the nastiness in the GeckoFX forums (follow the link above). Here's one post that played a large role in the blowup:
This thread is supported by both moderators.
From the README.txt:

This is the MozNET MozNet 1.9.2.17 SR12 source, extracted from a .NET Reflector. The latest, freely available MozNET component [.dll file] was disassembled, and the resulting source was saved.
This produces the code that you see. The main .csproj file is not usable, so you will have to go through and pick and choose the code that you want.

Involving legality/hacks/etc:
This source was gotten for free, without hacks or stealing involved.
More info here (post #14):
http://www.geckofx.org/viewtopic.php?id=1385

Quote from that post:
MozNET's license (which is based on top of GeckoFX) is closest in legality to the LGPL, as he does sell the binary without the source. This is not possible with a GPL product. So, you would legally be able to distribute MozNET's binary for free under the LGPL [as it is binary only], and the source under the LGPL or GPL [as the LGPL is GPL-compatible] – once again, for free. On top of that, the notion that you need to buy one license per developer is something you can literally laugh at. With all this information at hand, you can also feel free to make a fork of MozNET under the GPL if you buy the source code. Although currently no one in this community knows GeckoFX and MozNET better than Sofwerx, so attempting to start your own fork would more than likely lead to a screwier version of MozNET then what is normally available.

Download:
http://www.multiupload.com/VQMVSWT3O0

Enjoy all. Credits to Sofwerx for developing the library on top of GeckoFX, credits to me for disassembling, saving, and uploading the code, and credits to the moderators for allowing me to post this here.
So anyways, at the end of the day there are now 3 projects, with 1 of them basically dead or dying, and 2 forks. Yay. Choices. That's just what everyone needs here — divided development efforts so half as much can be accomplished with twice the resources. Don't you love politics?
Oh, and did I mention that there are at least 4 different forums for the project? And different voices saying, "No, use MY forums…" etc. etc. Sigh…
Cheers,
Ryan