For a band I'd never heard of before, Devil Driver was pretty impressive. They exuded energy, rocked the stage hard and had a wicked presence. They got the crowd going wild.
Their setlist in Sydney was:
End Of The Line
Not All Who Wander Are Lost
Dead To Rights
Clouds Over California
I Could Care Less
Hold Back the Day
Pray For Villains
Meet The Wretched
Click through the Devil Driver pictures for larger versions: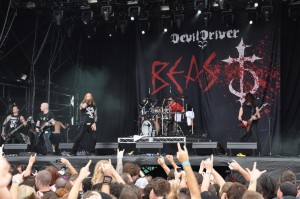 Here's a close-up detail: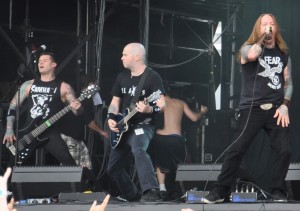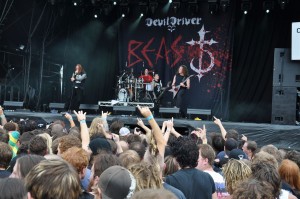 It's pretty easy to see the crowd loved the show, but check out the guy in the blue body suit & beany as he crowd surfs to the front of the stage: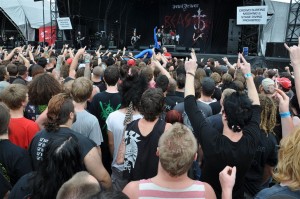 He's just about to go over the front rail here: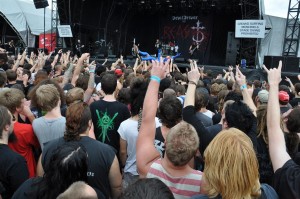 And here's the blue dude in the mosh pit: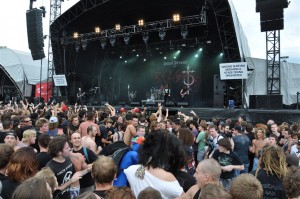 Devil Driver did a good job of getting the crowd going, screaming, "OPEN UP THAT FUCKING PIT!" After which, you saw a wave of people backing up as the pit went wild.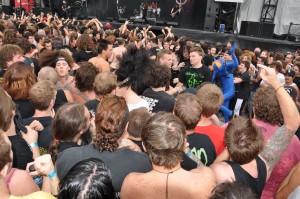 Anyways, if you have the chance to see Devil Driver in concert, they put on a good show.