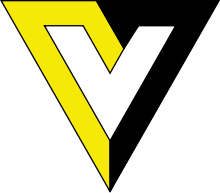 The topic of violence really sets a lot of people off. Those that love it, get upset when you point out that they participate and endorse it. Those that abhor violence, get testy when the topic of defense comes up.
The first of those is easily seen in any discussion of tax with a statist. Lots of those out there, and not hard to find.
The other case, where people advocate violence for defense (outside of the state), isn't so common. But there are 2 good examples out there.
The first, and best known, is Larken Rose's "When should you shoot a cop?" (Video at CopBlock)
http://www.youtube.com/watch?v=cElTyqJkMEw
He raises some good questions.
A more recent phrasing of the question is by Chris Cantwell in his article, "Concord Police, Go and Get Your Bearcat".
Chris says the obvious when it comes to defending yourself:
So what to do? It's a terribly unpopular thing to say, but the answer, at some point, is to kill government agents. The government agents know that, and that's why they want a tank.
There really isn't anything very controversial about what they've said, i.e. If the state initiates violence (aggresses) against you, you are well within your rights to defend yourself or resist that violence with violence.
If someone is trying to kill you, or attacking you and could kill you, you're a complete moron if you refuse to use lethal force to save your own life (or that of another person).
Rudolph Rummel is a political scientist that has done a great deal of research on democide (governments murdering people).
He estimates that in the 20th century alone, about 262,000,000 people were murdered by various states/governments.
Those 262,000,000 people stand as a testament to the moral validity and moral imperative of defending yourself and/or other people with violence, and with deadly violence if necessary.
To put that somewhat into perspective, the Nazi murder of Jews represents about 2% of the total number of civilians murdered by government. About 50x more people were murdered that people never talk about.
Ignoring the topic of using violence against the state because violence is detestable, is simply irresponsible. Those that say, "it can't happen here," are most likely the ones that most need to discuss the topic. Larken Rose goes over the topic in detail in his video, "It Can't Happen Here".
http://www.youtube.com/watch?v=u2ebudnWlh4
The debate on the topic needs to happen. People need to think about defensive violence against the police and the state.
Nobody is saying, "Run out and kill the first cop you see." Nobody is saying, "Kill every cop you can." Nobody want to run around killing people. Well, that's not really true – it appears that our governments love killing people and really get off on it, but let's assume we're talking about sane people – you know – voluntarists and anarchists. 😉